Louise Teare - Expert Witness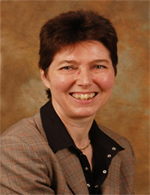 Dr Louise Teare is an experienced medically qualified Clinical Microbiologist who has made a significant contribution to national agendas and policy making groups on microbiology and infection prevention and control matters.
Also specialises in gentamicin toxicity, MRSA, MSSA and Clostridium difficile infections.
A member of the Healthcare Commission Investigation Team reporting on "An Investigation into outbreaks of Clostridium difficile at Maidstone and Tunbridge Wells NHS Trust".
A member of the Vale of Leven Hospital Clostridium difficile inquiry team.
A member of the Public Health Topic Expert Group for the National Institute of Clinical Excellence Public Health advice on Health Care Associated infections.
Chairman of the Hand Hygiene Allience.
A large number of professional publications and contributions to expert texts.
Current Assistant Editor of the Journal of Hospital Infection.