Louise Teare - Expert Witness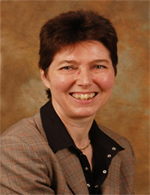 Dr Louise Teare is an experienced medically qualified clinical microbiologist who has made a significant contribution to national agendas and policy-making groups on microbiology and infection prevention and control matters. Experience includes working with burns and plastic specialities.
A member of the Healthcare Commission Investigation Team reporting on "An Investigation into Outbreaks of Clostridium difficile at Maidstone and Tunbridge Wells NHS Trust" (October 2007).
A member of the Vale of Leven Inquiry Team into Clostridium difficile (2011).
A Member of the Public Health Topic Expert Group for the National Institute of Clinical Excellence "Public Health advice on Health Care Associated infections'' (2011).  A member of the NHS Improvement Group developing strategies for reducing Gram-negative bloodstream infections 2017). A Member of the Hospital Infection Society Burns Working Party (2019).
Holds the Diploma of Hospital Infection Control (DipHIC), which is the highest UK postgraduate specialist qualification in hospital infection, awarded by the London School of Hygiene and Tropical Medicine.
A Clinical Microbiologist who,  on a day to day basis, sees patients with infection and advises on management, both in hospital and the community. From April 2018 has led in the setting up and running of the infection component at the new Anglia Ruskin University medical school in Chelmsford.
Areas of interest include:
Clinical microbiology, infection prevention and control, Outbreaks, Hospital and community-acquired infection, Clostridium difficile, Needle stick injuries, Healthcare-associated infection,  MRSA, MSSA, Multi-resistant Gram-negative infections, Carbapenemase-resistant bacteria (CPE, CPO), Extended Spectrum Beta-Lactamases  (ESBL), Listeria,  Legionella, Sepsis. Gentamicin toxicity
A large number of professional publications and contributions to expert texts.